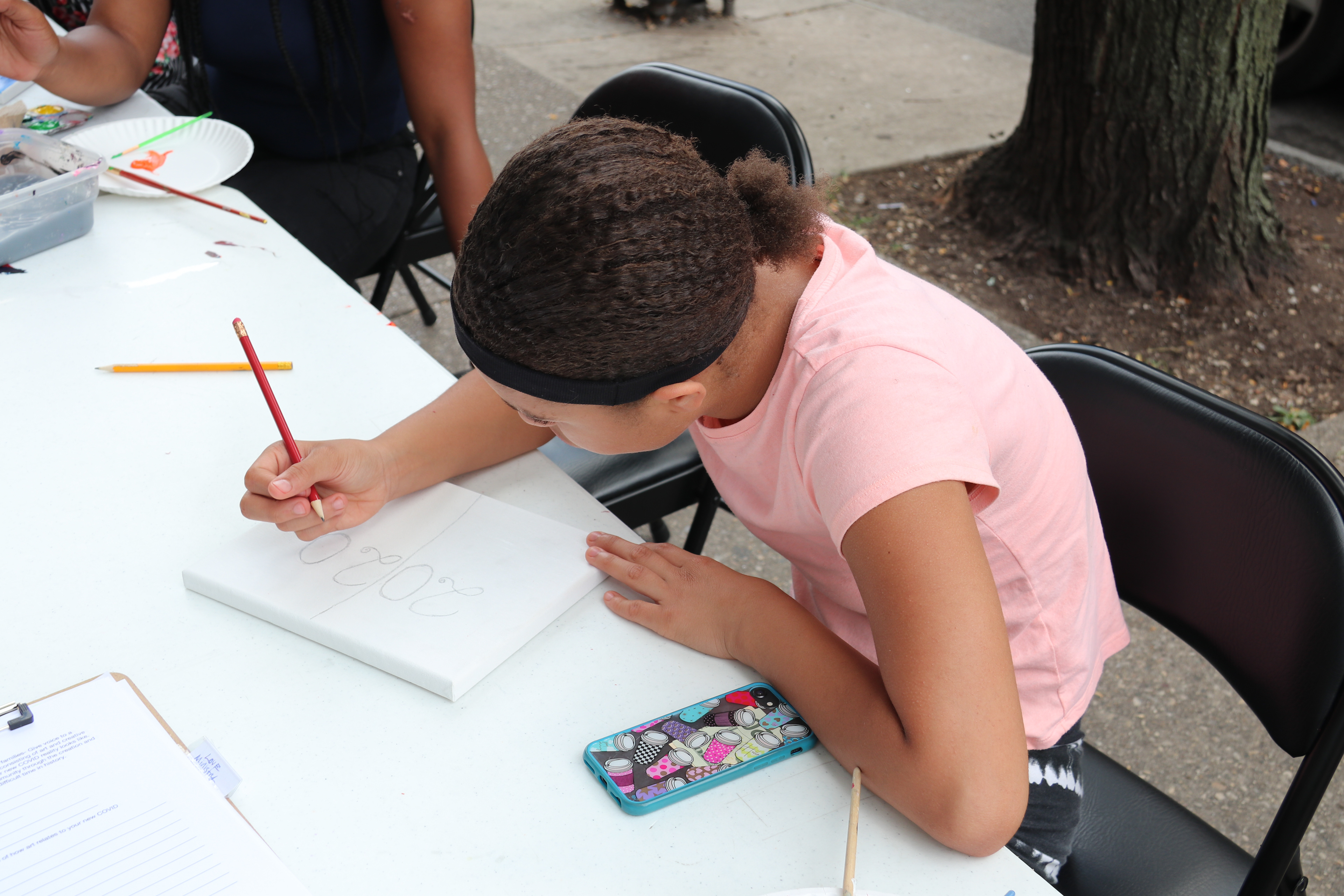 Meet 
twelve
-year-old Raemiah. While creating this work, Raemiah reflected on the year 2020 in its entirety. So many things have happened as a result of the pandemic. Applications like TikTok have taken off as a way to connect while we were confined to our homes. Things like birthdays have been canceled as keeping a safe distance becomes essential to our health. 
Her image also includes the phrase "black lives matter," of which the overwhelming support and shift in the perception of the BLM movement was 
undoubtedly
 a result of COVID. A symptom of the pandemic where a country
, paused from its daily routine, was forced to face the 
injustices
 they had previously been too preoccupied to see.